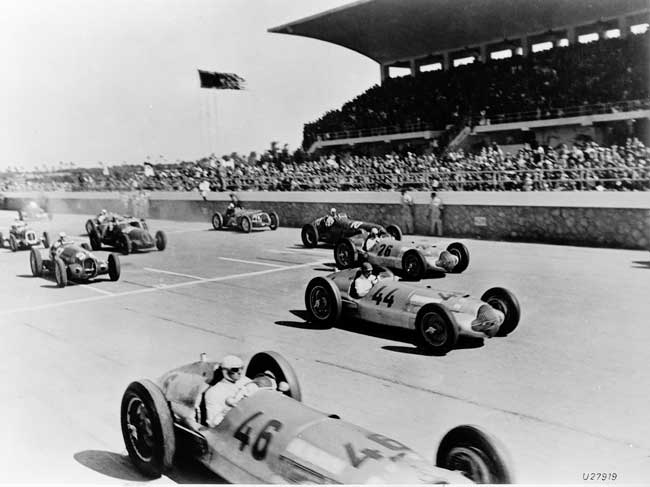 The history of racing is painted with incredible victories, excruciating defeats, beautiful cars, and legendary drivers. Seventy-five years ago, one of the most amazing feats in racing was secured when Mercedes-Benz finished one, two, and three in the Tripoli Grand Prix, a victory for Hermann Lang, followed by his running mates Manfred von Brauchitsch and Rudolf Carracciola. I know what you're thinking. What do I care about a race that happened in 1938? Well, it began one of the most dominant seasons by any brand in the history of the sport.
Not only did Lang win the crown at Tripoli, he dominated the course. Lapping the entire field (yes, the entire field), Lang became the first foreign-born driver to win the race in consecutive years. He sat behind the wheel of the Mercedes-Benz W 154 twelve-cylinder race car, a new member of the Mercedes family and one that would go down in the history books. This race was the first time the car was used, and I would say that it had a pretty successful debut.
Carracciola, Mercedes third-place finisher, would go on to become the European Champion that same year for the third time in his career, capping a season that saw Mercedes win six out of the eight major races in the circuit. It is difficult to pick out a defining moment in such a season, but it would be difficult to argue with anyone who would say that the one-two-three finish in Tripoli was the highlight of the year. It is no wonder why the Mercedes Silver Arrows, the first of which was the W 25 in 1934, have become a thing of legend within the racing world, spurring Mercedes on to racing dominance back in the day.
Google+ Comments